THE COLENTA GROUP OF COMPANIES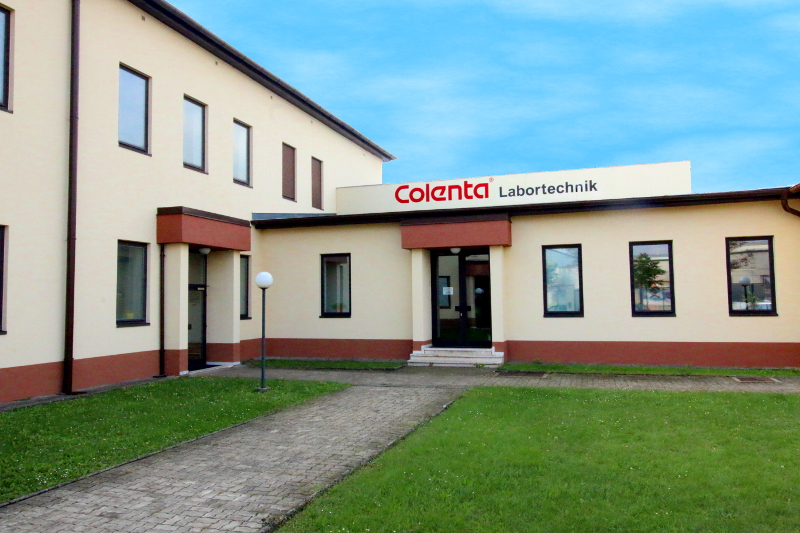 Colenta Labortechnik GmbH & Co KG
Neunkirchner Str. 117
A-2700 Wiener Neustadt
Austria
Tel.: +43 - 2622 - 28 311-0
Fax.: +43 - 2622 - 28 311-7
https://www.colenta.at


COMPANY PROFILE
The COLENTA GROUP (C.L.G.) are wholly owned by ART-BICKFORD HOLDING GmbH. with its corporate headquarters in Wiener Neustadt, Austria.
The COLENTA LABORTECHNIK GROUP consists of:
Two specialised production facilities:-
COLENTA LABORTECHNIK GmbH & CO., KG., located at the corporate headquarters in Austria.
ART COLENTA BULGARIA.
International Marketing and Business support headquarters in the United Kingdom.

Over 60 worldwide dealerships offering marketing and aftersales support on the wide range of products available from COLENTA. Over 120 people are employed throughout all the group divisions.

The C.L.G. are specialists in the design, production and marketing of automatic processing systems for all photographic, medical/industrial X-Ray and graphic arts applications offering a personalized service to meet specific customer needs.C.L.G. are considered a world leader in processor manufacturing offering over 70 models of roller transport, rotary and hanger systems that provide a wide choice to meet individual production requirements.

Roller transport systems are the major part of the processor business with many thousands installed throughout the world. Our success in this field can be attributed to our unique system of submerged non-opposed rollers that ensure the safe transfer of sensitized film, paper and Plate products through a series of chemical, washes and drying stages to produce consistent high quality images. The transport modules are manufactured using only non-corrosive "long life" components and the staggered roller design with intermediate transfer stages allow materials to pass through without excessive pressures being applied. Also by having a submerged transport system there are not dirt or crystallization related problems and minimal daily maintenance is required. The intermediate transfer stage incorporates a fresh water rinse and squeeze that cleans the sensitized materials throughout each processing stage and reduces carryover contamination to a minimum resulting in lower replenishment usage, stable process control and consistent clean crisp results. Our transport modules and tanks are designed to reduce chemical oxidation to an absolute minimum.This together with our accurate replenishment, temperature control and constant circulation ensures all processing parameters are maintained within pre-set programmable limits.

All COLENTA processors are equipped with micro processor control with visual and audible displays that inform and warn. Automatic replenishment is a key feature in all models - material entering the processor is electronically monitored and accurately measured to provide precise replenishment rates for the type and size of material in use.

COLENTA products are quality controlled through each stage of manufacture with a final "wet-test" over a 48 hours period before shipment. All quality control procedures are to ISO 9000 standards to guarantee years of reliable service.

For many years COLENTA have been extensively involved in recycling, silver recovery and regeneration technology. These issues are now key to the future design of processors that for years have contaminated the environment with their waste products. COLENTA can now offer advanced closed loop systems that will recycle wash water and regenerate chemistry within the structure of the processor body, eliminating the need for drainage and water supply to the processor and therefore reducing operating costs and saving the natural resources of our planet.

The COLENTA LABORTECHNIK GROUP produces ONLINE-PROCESSING SYSTEMS, suitable for Online interface to most Film IMAGESETTERS used in the GA-PrePress,Computer to Plate (CTP) markets and Online applications in Professional Photo-Studios. For medical X-RAY departments ONLINE SYSTEMS (DAYLIGHT SYSTEMS) are supplied to handle x-ray films in daylight environment.

COLENTA incorporates specialised manufacturing centers within the group to produce the majority of component used in the manufacture of its products. This allows total quality control through each stage of production. Final assembly and testing is carried out in its two main production facilities in Austria and Germany; Austria being the specialised production facility for graphic arts and medical/industrial X-Ray products and Germany being the specialised facility for photographic products for professional and amateur applications - these include processors for colour negative, EKTACHROME, black and white films and colour print materials. Both these production facilities are responsible for their respective markets.

New projects are co-ordinated by COLENTA in Austria working closely with the marketing divisions in Germany and the U.K. to constantly develop new products and improve existing ones within our wide and diverse markets.

The C.L.G is a self-financing organization with financial budgets controlled by the parent company -ART-BICKFORD HOLDING in Wiener Neustadt, Austria.The organization and structure of the C.L.G. is in tune with the European Community and encourages trade in the former eastern countries by using skills and resources to produce products of the highest quality.