BW-RC Paper Processor
Black and White RC paper remains a niche product within the photographic fine art studiomarket and for this Colenta offers a family of processors in 56,66, 80 and 140cm processwidths.
All are fully automatic "dry to dry" systems operating in a variable speed range and suitable for both roll and cut sheet production. TheColenta roller transport systemused is awell proven
submersed hard roller designwith intermediate freshwater crossover rinses positioned between each stage of processing that reduce chemical carryover and provide reliable safe transfer
fromtank to tank. Drying is a controlled warm air systemand IR pulsed sensors positioned across thewidth of the processor precisely monitor the area of paper entering the processor
providing accurate replenishment and auto stop/start functions to minimise operating costs.
StudioLine 56 66 80 BW-RC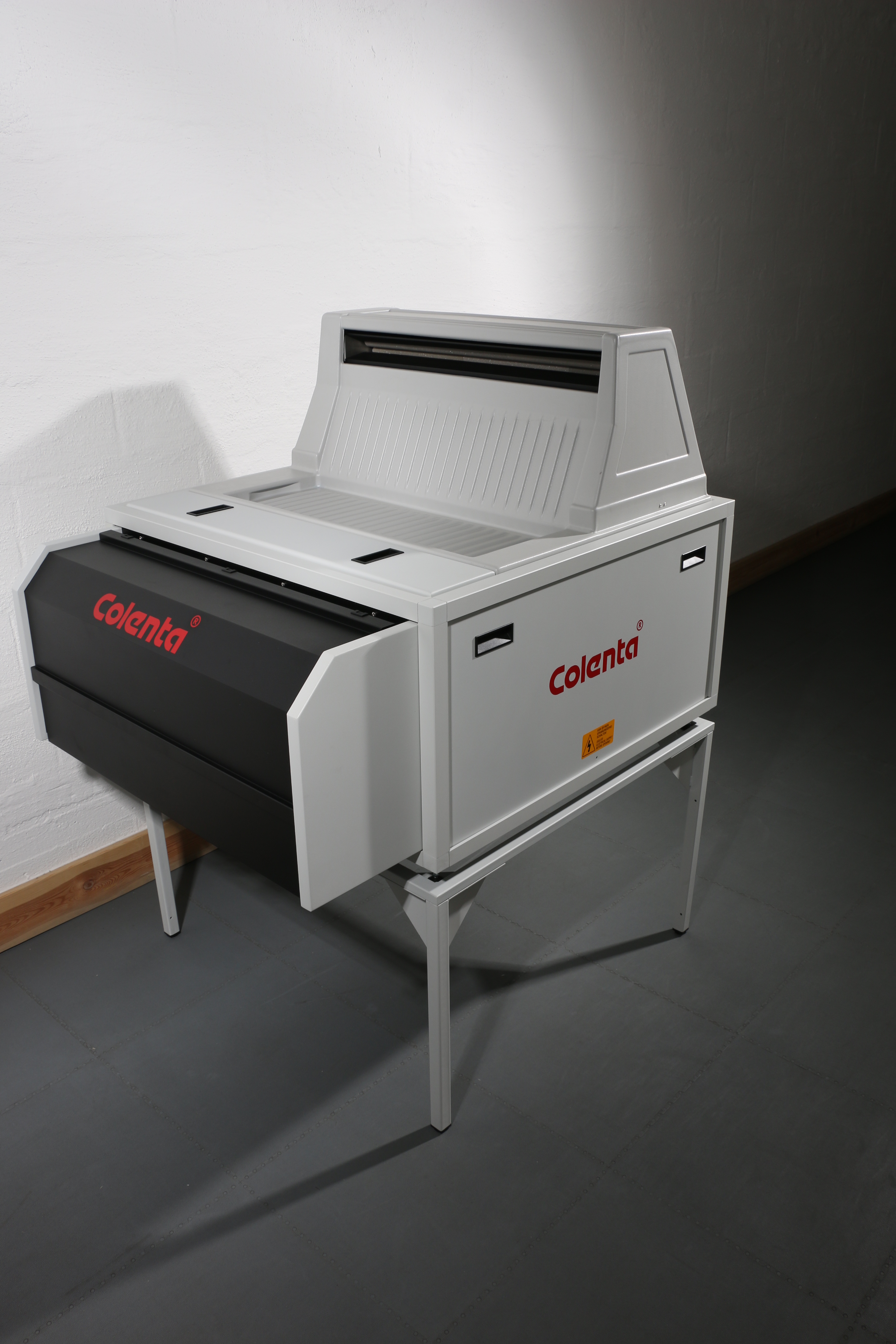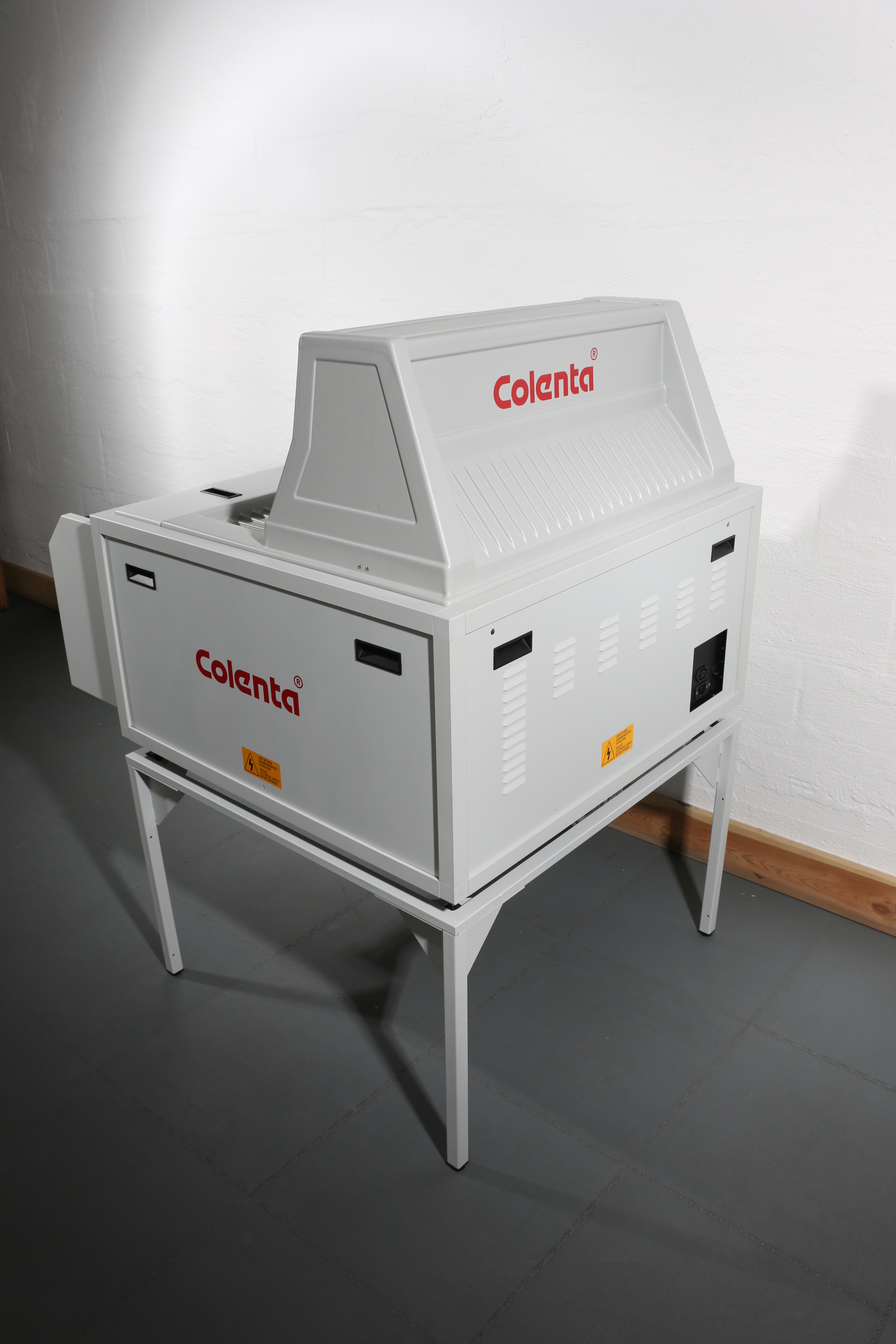 WideTrack 140 BW-RC